---
Our Service
Career Harmony : A Manpower Company
A Flexible Web-Based Screening and Assessment Management System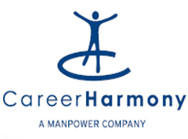 In the era of global recruiting, you need an online system to compete. CareerHarmony's state-of-the-art, web-based system has successfully helped Fortune 500 companies recruit thousands of qualified employees across the world in 21 different languages.


Candidates can complete prescreening forms, questionnaires, and short assessments from any Internet-connected computer, day or night.

Recruiters can see the results immediately and track the entire recruitment process in real time.

Uninterrupted system service: Because the ROMA platform is totally web-based, hosted with cutting-edge, reliable technology, and backed by 24-hour support, it delivers uninterrupted use of the system from anywhere in the world.

Multinational and multilingual: No matter where corporate headquarters are located, recruiters can instantly access tests results and recruit candidates from anywhere in the world. Customization of the test materials for local cultural norms and language can standardize the process like never before.